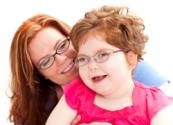 If you employ a home care worker who provides services for a family member with disabilities, you may have to deal with the very strict wage and hour requirements of the federal Fair Labor Standards Act. These requirements changed as of January 1, 2016, and under the new rules, most home care workers must be paid at least federal minimum wage, and overtime.
The U.S. Department of Labor has just published an easy-to-use guide for families titled Paying Minimum Wage and Overtime to Home Care Workers: A Guide for Consumers and Their Families to the Fair Labor Standards Act. The guide illustrates the basics of the law and offers practical advice to help families properly compensate their essential home care workers.
Families who work with caregivers often operate under the mistaken impression that caregivers are independent contractors who are exempt from federal wage and hour laws. In almost all cases, if you can hire or fire the caregiver, set his schedule or tell him what to do, then you are the caregiver's employer under the Fair Labor Standards Act and you are responsible for paying him the federal minimum wage and for properly compensating him for overtime work. In addition, if you direct a caregiver who is employed through an agency, both you and the agency are the caregiver's employers, and you are both responsible for ensuring that the caregiver is being properly paid.
Because of these rules, it is critically important for almost all families who work with caregivers to be familiar with federal employment laws covering home care employees. The Department of Labor's guide provides easy-to-understand examples of common issues that arise when employing caregivers and directs families to additional resources for solving problems. The guide also gives pointers for calculating overtime and keeping track of time in order to avoid future claims of mistreatment.
To download this important guide from the Department of Labor's website, click here: http://www.dol.gov/whd/homecare/homecare_guide.htm