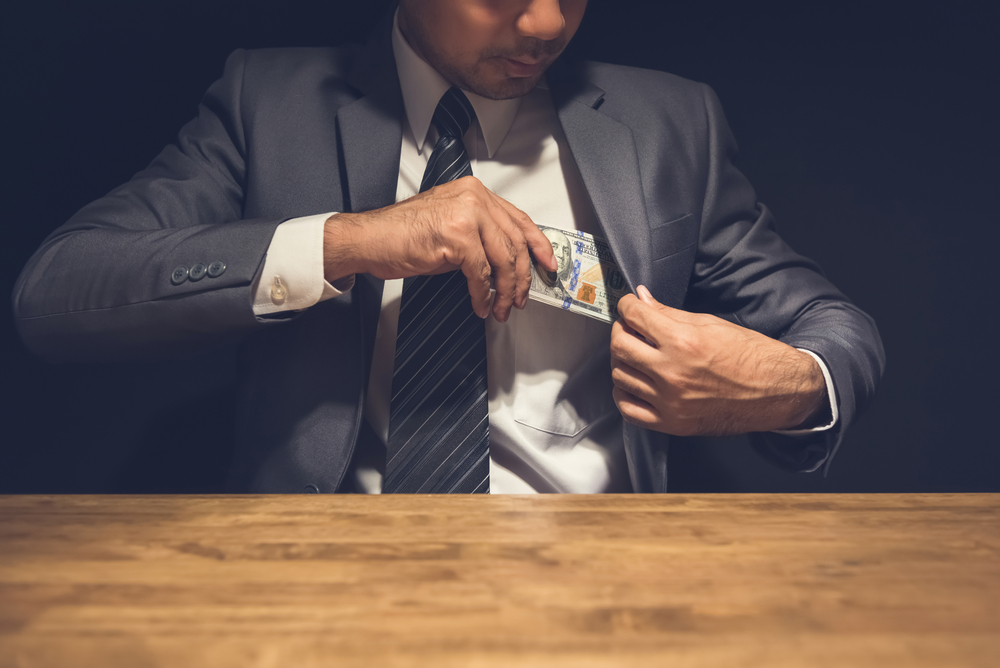 A scion of the Kennedy family has pleaded guilty to embezzling nearly $8 million that was intended to purchase structured settlement annuities for children who were plaintiffs in medical malpractice cases. According to one structured settlement industry insider, the case offers another glaring example of how the United States Government engages in irresponsible structured settlement business practices.
Typically when a malpractice or personal injury case is settled, the plaintiff will be offered a so-called "structure." A structured settlement is a stream of income or "annuity" rather than a lump-sum payment, guaranteeing the victim some source of income for a long period of time. This protects the settlement from being quickly depleted and there are tax benefits as well.
Joseph E. Gargan was the former Chief Executive Officer of The Pension Company, Inc., which the United States Government hired to transfer money from civil defendants to plaintiffs and to purchase annuities on behalf of minor plaintiffs. From December 2015 to August 2019, the United States transferred more than $15.9 million to the Pension Company to purchase annuities and execute settlement agreements for six minor plaintiffs. In a plea agreement, Gargan admitted to embezzling more than $6.9 million of this money. In addition, Gargan admitted to embezzling a little more than $1 million from a New York hospital that was part of a civil settlement with a minor child.
Gargan faces a maximum penalty of 30 years in prison when sentenced on September 23, according to a press release from the U.S. Attorney's Office for the Eastern District of Virginia.
Gargan is the son of Joe Gargan, who was a cousin of Senator Ted Kennedy and who played a prominent role in the infamous Chappaquiddick incident. The senior Gargan hosted the July 1969 party on Chappaquiddick Island, where Ted Kennedy was last seen with his former staff member Mary Jo Kopechne before her drowning death. Joe Gargan died in 2017, just prior to the release of the film Chappaquiddick, in which Gargan, played by Ed Helms, is portrayed as the voice of reason as things threaten to spin out of control, according to Biography.com.
"Structured Settlement Karma"
Writing in the blog Independent Life, structured settlement expert Patrick Hindert says that "the Joseph E. Gargan embezzlement appears to represent structured settlement karma for the United States Government – and provide important opportunities and lessons for the structured settlement industry."
Hindert, who is Vice President of Business Development at the Independent Life Insurance Company, a life company dedicated to structured settlements, points out that defendants typically "avoid the risk of embezzlement by issuing checks directly to Qualified Assignment Companies, which are affiliates of U.S. life insurance companies regulated by state insurance departments, or to Qualified Settlement Funds, which are trusts supervised by judges."
By contrast, he says the "United States Government, in tort cases, has for years engaged in irresponsible structured settlement business practices. One of these irresponsible practices has been recklessly and negligently entrusting millions of taxpayer dollars to individual defense brokers like Joseph E. Gargan."
This practice, Hindert goes on, is just one of a number of questionable practices the U.S. Government engages in, another one being routinely negotiating to "share" the structured settlement benefit by insisting the United States Government be named as contingent beneficiary on structured settlement annuity contracts.
Hindert's blog post addresses how the United States Government could fix these problems and lessons the structured settlement industry can learn from the Joseph Gargan embezzlement.
To read Hindert's blog post, click here.
For the press release of the U.S. Attorney's Office for the Eastern District of Virginia announcing Gargan's guilty plea, click here.